Eco-construction and abobe bricks
Natural adobe brick construction is an ancient technique common in the Americas and the Middle East. Today, Adobe brick construction has been partially adapted to economic, social and technical changes.
The natural construction... presentation and history
Natural adobe brick construction is an ancient technique common in the Americas and the Middle East. The oldest earthen structures dating from at least 8300 BC are made of adobe, as well as some buildings around 900 years old, which are still in use. "Adobe" is the Spanish name derived from the old Arabic "al-tob", dating from the Moorish occupation of Spain.
Today, Adobe brick construction has been partially adapted to economic, social and technical changes. There has been a lot of research on this technique with the result that sound engineering solutions can now be applied to Adobe brick structures.
In countries with high demand, adobe bricks are produced mechanically at commercial brickyards or it is possible to hire a brickmaking machine. Anyway, at home, we remain faithful to the traditional natural construction.
Natural construction... our technique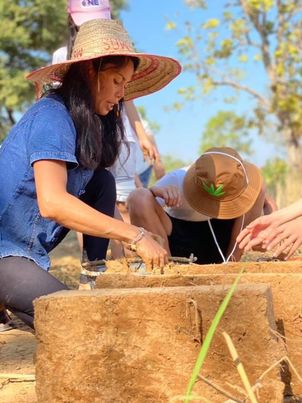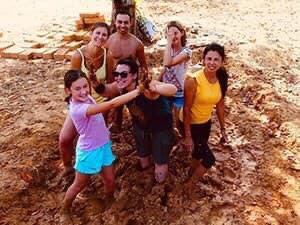 1. the manufacture of bricks
For the natural construction we opted for Adobe bricks. These mud bricks are made of earth with a relatively high clay and straw content.
Here we replace the straw with rice husks. No addition of sand, our land is already quite sandy.
If produced manually, the earthen mixture is poured into open molds on the ground and then left to dry. Adobe bricks are only sun-dried, not kiln-fired.
When used for construction, bricks are set into a wall using an earth mortar. Before drying, the finished walls are smoothed. A clay filler is often applied as a surface coating.
A clay filler is often applied as a surface coating.
For the lime plaster we use the earth from our rice fields (sand and a little clay) and we add 20 percent lime. The lime stabilizes the clay and solidifies the plaster.
Well, we are talking about manual production but in fact the mixing is done with the feet which often generates good parts of pleasure.
Natural construction and adobe bricks... the advantages
The use of Adobe bricks is probably one of the simplest forms of natural earth construction. Adobe walls have a number of advantages and relatively few disadvantages.
As with other forms of earth construction, adobe bricks are a fire-retardant, durable yet biodegradable, non-toxic building material that provides sufficient thermal mass to buildings to ensure excellent thermal performance. Other benefits include low levels of sound transmission through walls and an overall feeling of solidity and security.
With proper supervision, this technique is ideal for home builders, as no expensive tools or equipment are required and the essential know-how can be easily acquired in a training workshop and through hands-on experiences. This is what motivated the establishment of a training course in natural construction in our organic farm.
One of the biggest benefits of the Adobe system is that it allows individual units or bricks to shrink before being placed into the wall. The risk of severe shrinkage and cracking, which would otherwise occur in soils with a high clay content, is avoided.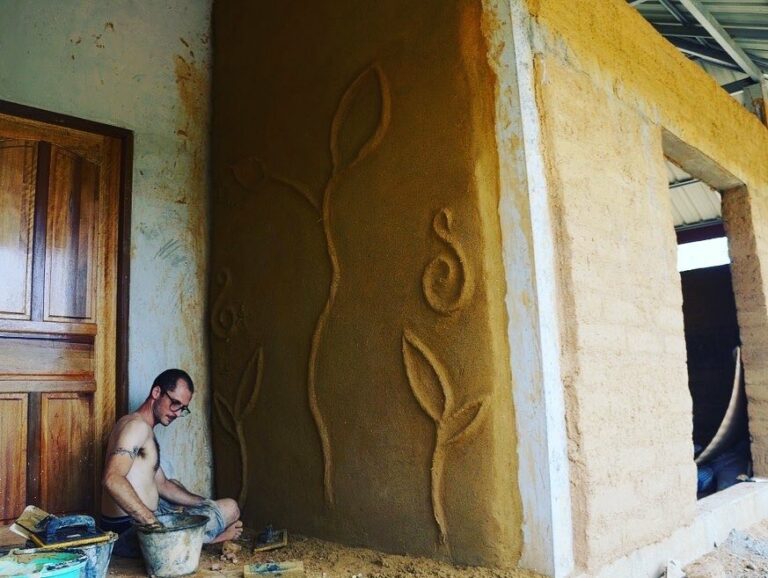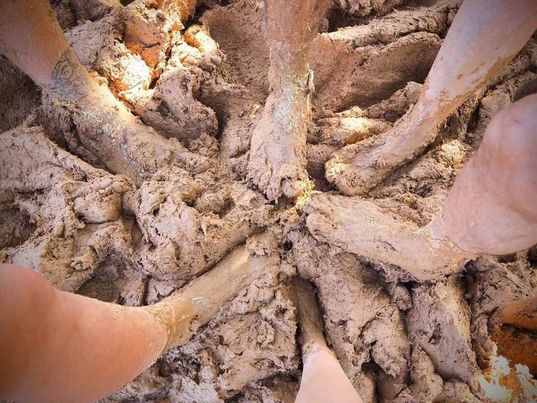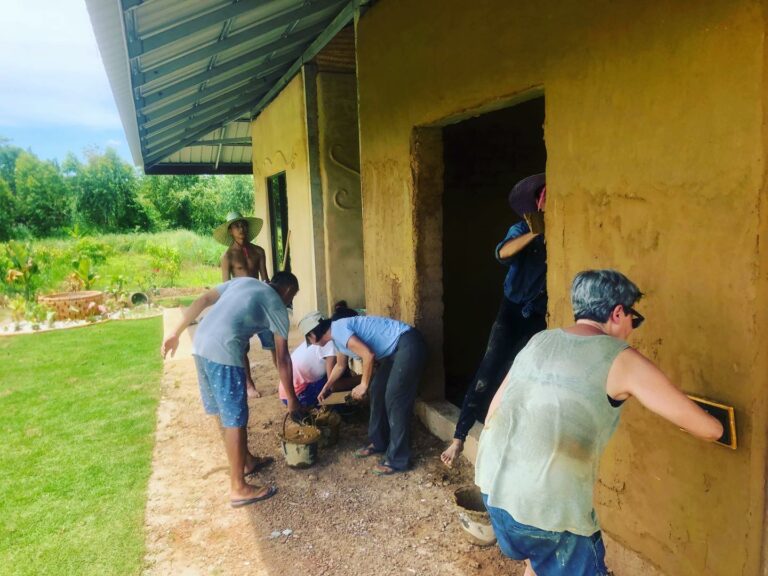 Bricks can be cast from a wider range of soils and can cope with higher clay content than is suitable for in situ techniques.
Due to the production process and the nature of clay, adobe bricks have good water resistance. Nevertheless, it is very important to provide adequate weather protection of earthen walls, especially in exposed situations. This is normally done by providing adequate eaves. On the farm, for example, we have opted for roof overhangs of almost two meters in order to avoid any contact of our walls with the rain.
Small Adobe units offer great flexibility in the design and natural construction of earth buildings. Adobe bricks can be easily cut for assembly and can be provided with holes for reinforcement and services. Basically, all our molds, made simply with wooden planks, are 40 cm long, 20 cm wide and 12 cm thick.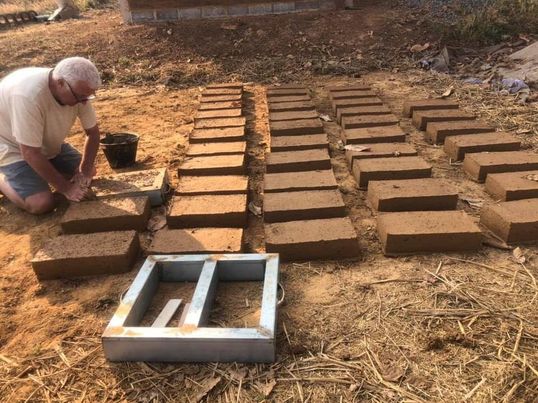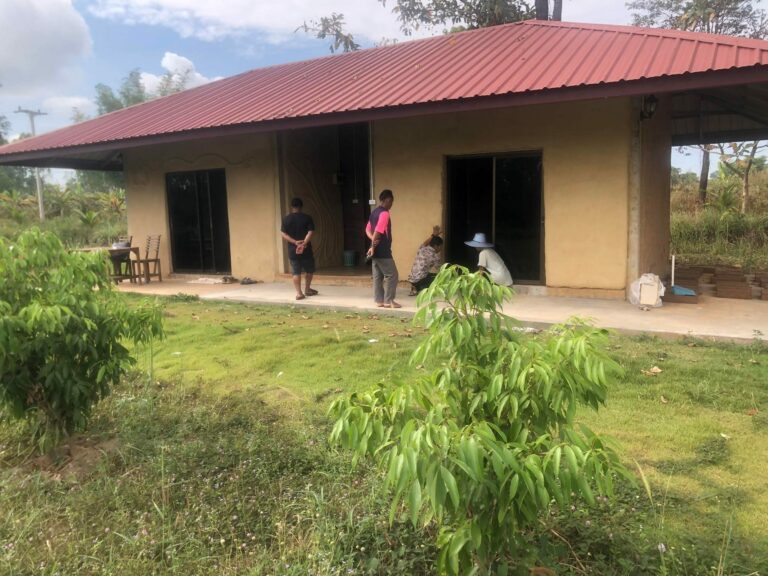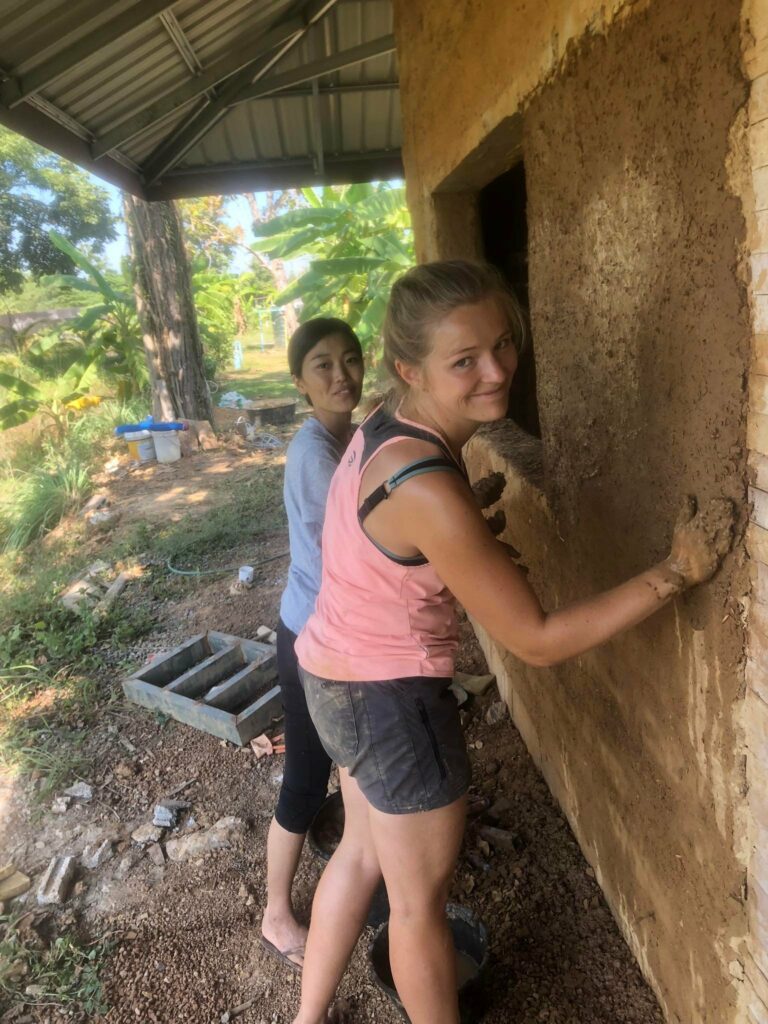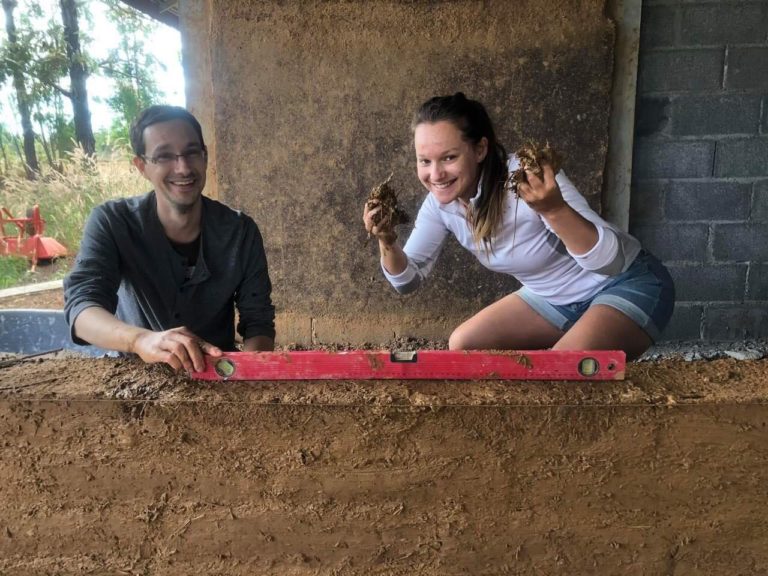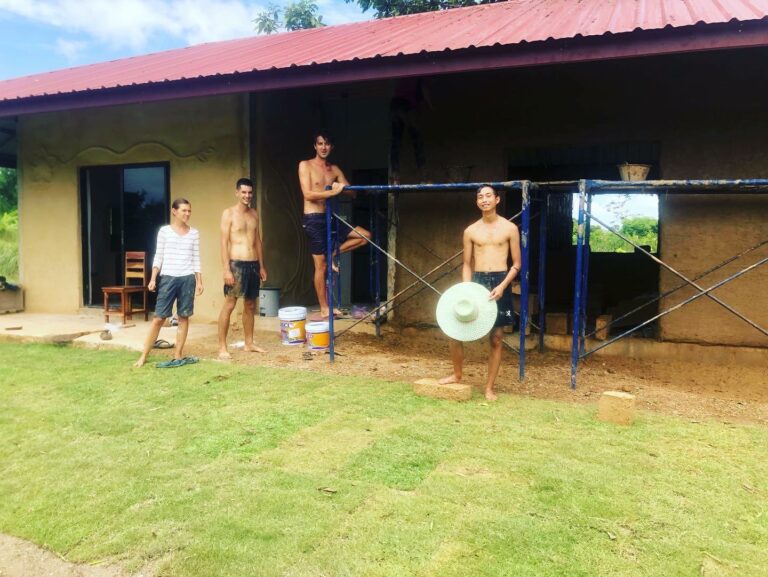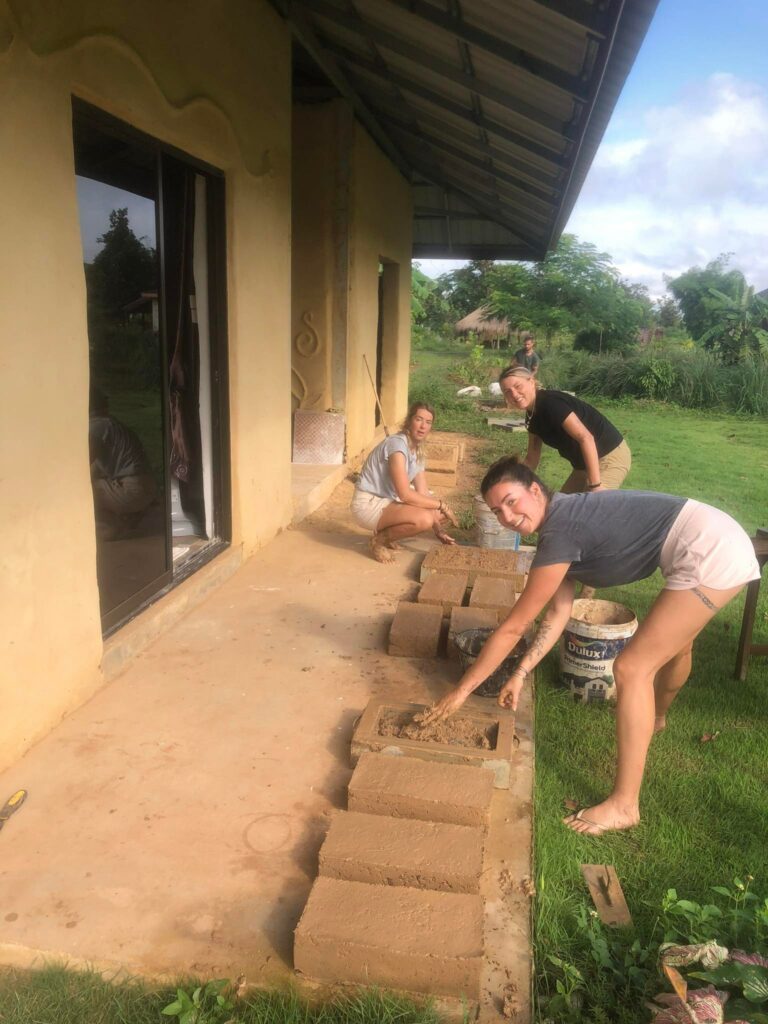 The materials we use in natural construction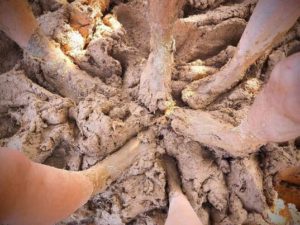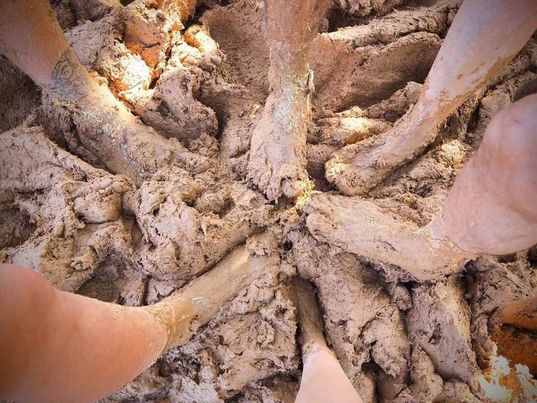 Since ancient times, soil has been used to build houses mainly with the clay technique. In this case we are dealing with a clay material compressed to create a flat vertical surface. By using Portland cement as a mixed binder like concrete, it is possible to achieve a technique known as "soil pouring". It can be added that this technique is mainly used to satisfy specific demands on certain terrains. Of course, we must not forget that earth is the oldest and most durable building material since ancient times. Currently, raw earth is also used for finishes.
Benefits :
The earth adheres optimally to any substrate, in fact, it is used together with other natural and vegetable materials to create special hygro-thermal plasters. On the other hand, it is able to regulate humidity like few other materials and is able to offer better protection against fire.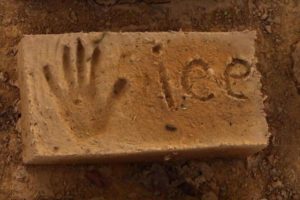 Adobe bricks are one of the most widely used building materials in the past and today. In summary, they are composed of earth mixed with water and sometimes other substances, to allow greater resistance. To be precise, they are placed in the sun and dried. Then they are given the desired shape by creating the bricks which, with mud and mortar, will form a wall.
Benefits :
Adobe bricks are a very accessible recyclable material, and are not harmful to the environment. In addition, it has remarkable thermal characteristics and is extremely malleable. Architect Zaha Hadid also used it for the interior of the Messner Mountain Museum. The Chapel of Conciliation in Berlin is also built entirely in Adobe!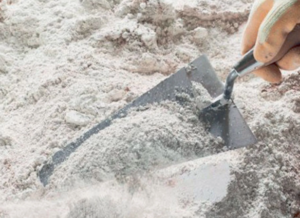 Lime is one of the oldest materials used in construction. Centuries ago, it was already used as a coating.
Over time, many artificial products have replaced it. However, natural lime is again used today for making plasters to replace plasters containing toxic substances such as plaster, cement or even paints.
Benefits :
Natural lime is a very good thermal and sound insulator
By opting for a lime plaster, it is possible to better insulate the walls of a building.
By adding natural lime to flax or hemp, it is indeed possible to make a lime mortar that improves sound comfort while avoiding the cold wall effect in winter.
Natural lime is healthy and environmentally friendly
More and more people are now paying attention to the harmful agents used during the construction or renovation of a house. Some paints can be toxic in particular and do not enter into an eco-responsible construction project either. Natural lime is therefore ideal for replacing materials that are harmful or not very respectful of the environment.
Lime does not contain volatile organic compounds (VOCs) harmful to health. On the other hand, it has bactericidal, anti-mite, antifungal and antiseptic capacities which in particular make it possible to neutralize the proliferation of molds. Thus, not only is natural lime a healthy product, but it can sustainably clean the rooms where it is used by naturally absorbing the CO2 contained in the air.
Natural lime: waterproof and breathable
Lime has a very interesting advantage. If it is perfectly waterproof and thus ensures the protection of buildings during bad weather, it remains permeable to air to let the walls breathe.
This advantage joins the previous one since this air permeability prevents the formation of mold, bad odors, saltpetre or even traces of humidity.
Many petrochemical insulation products (polyurethane, polystyrene, etc.) are waterproof and do not let the walls breathe. Natural lime, on the other hand, allows the hygrometric exchanges of water vapor transfer to pass. Moisture is thus better evacuated, whether on new or old walls. The lime can thus capture the water vapor produced by the activity of the inhabitants of the building and then reject it.
It is thus all the comfort of life that is improved by using natural lime.