Thai cooking immersion course
We are particularly proud to offer our guests our new and exciting Thai cooking courses. Immersion courses that go far beyond what you may have known. These Thai cooking classes will be done mainly on our farm but also in the kitchens of a renowned restaurant.

Our Thai cooking course responds to a growing demand from our customers and friends, a desire to discover new flavours, to be able to develop them and also to discover other facets of an earthly culture. But not only this. More and more people are aware of the vital need to move towards a more varied, healthier, more natural diet, more respectful of the seasons, of the rhythms of growth. I'm not even talking about all those who, following the pandemic, realise that a shift towards self-sufficiency and organic products is essential. The success of our permaculture or natural construction courses are witnesses to this enthusiasm.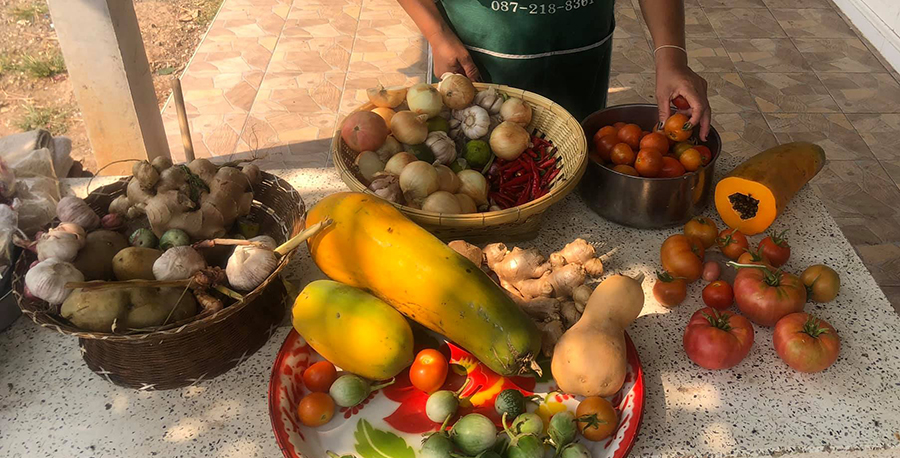 Immersion in our organic farm during the Thai cooking course offers a number of advantages. You will already be within a rich natural environment that will provide the majority of natural and organic products which will be used in the dishes that you will prepare and taste. Nothing is fixed in our Thai cooking classes, here we live to the rhythm of the seasons and that which nature offers us or allows us to grow, whether it is vegetables, aromatic plants, spices or even herbs – many therapeutic virtues. Because yes, Thai cuisine is of course about flavours, textures and smells, but also offers benefits and virtues for our well-being.
Immersion in our organic farm also means sharing with the hostess, sharing her knowledge which is passed down from generation to generation. In fact, in these preserved rural areas, a great deal of knowledge is transmitted from an early age. Moreover, the courses we offer are also suitable for children. We regularly receive families who want to discover another Thailand, a more authentic and preserved Thailand, rich in its values ​​and customs.

Thai cuisine is made of unchanged family recipes, such as those that we will partly offer in our Thai cooking course. There are basics which do not vary. But Thai cuisine is not set in stone, the abundance of ingredients, spices and flavours are open to creativity and in this area we have the chance, the very privilege, to work together with a renowned chef. He has several restaurants in the area and Thais come from all over the Kingdom to taste his achievements. This chef is called Num and he is a true virtuoso of Siamese cuisine, a chef who above all, likes to share his passion with as many people as possible. He also transmitted the "virus" to one of his sons.
So, another asset of our Thai cooking course, besides being immersed in our organic farm, is the presence of chef Num during this course. In addition, he will open the doors of his kitchens in one of his restaurants and you will even have the opportunity to get your hands dirty.

But hey, like a Thai dish, I made your mouth water, so now is the time to "taste" and discover together what will await you during this Thai cooking course.

Above all, the courses will be focused on practical application of the basics of the new world that will open up to you.
– Educational tour of our farm in order to better understand our cultivation methods and to give a little introduction to the elements of the season.
– Discovery of our vegetable gardens and our edible forest in order to identify and harvest edible plants, spices and medicinal herbs.
– Depending on the weather and needs, a little tour of the local market or a picking operation in the forest. The products harvested in our farm and possibly supplemented from the surroundings will be used as ingredients for the Thai and fusion cooking classes.
– Immersion will be done not only on our farm but also in the surroundings, an excellent way to soak up the local customs, to discover the amenities of a life more focused on self-sufficiency. Immersion in the Siamese countryside also allows you to discover local customs and discuss with the population.
– Let's not forget the pleasure of preparing dishes in the kitchen of a large restaurant with chef Num and his entire team.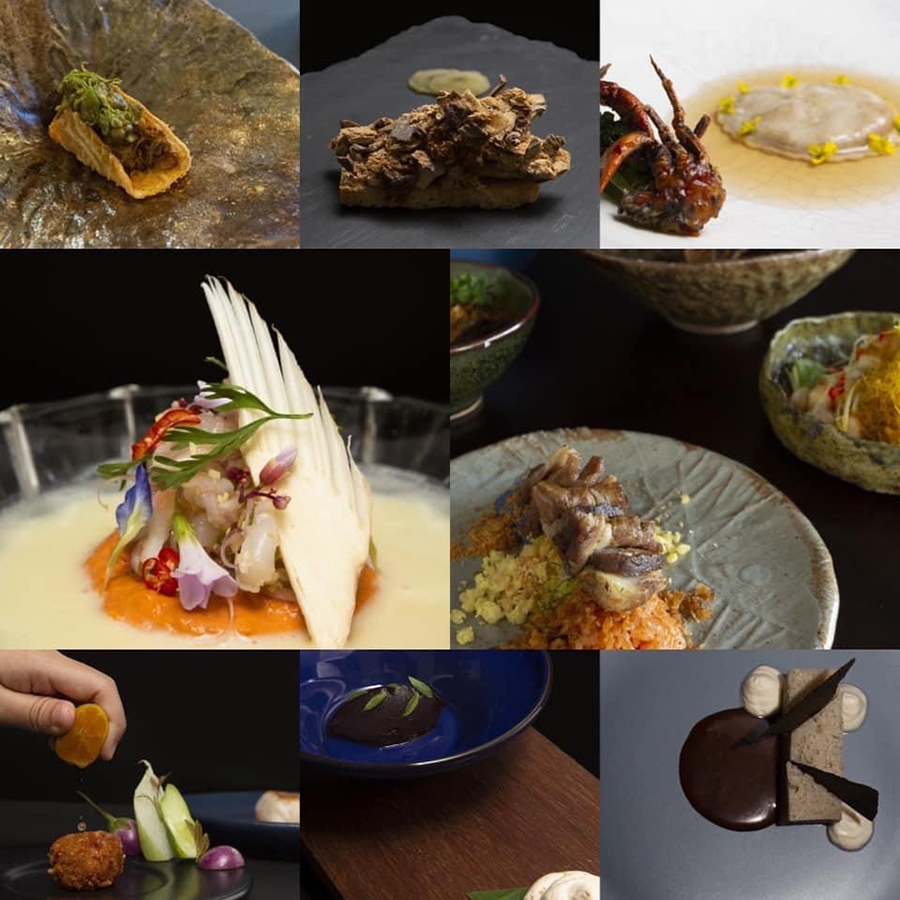 The Thai cooking course lasts 3 full days but the price includes 5 days on site:
Day 1: Arrival at our farm, installation and first discoveries of the place and your hosts.
Day 2: Beginning of the course with chef Num in our farm
Day 3: Introduction to permaculture and Thai cooking class at our farm.
Day 4: Cooking course in chef Num's restaurant
Day 5: End of the course
Please note, it is quite possible to continue on another internship if you want to extend your experience on the farm or learn more about permaculture, natural construction, yoga or others. Do not hesitate to subscribe to our Facebook page in order to know all the developments and courses that we offer.
Prices
10,000 THB per person in dormitory
12,000 THB per person in a private bungalow
20,000 THB for two people in a private bungalow
The Suwan Organic Farm is pleased to announce that we can now offer yoga sessions and initiation all year round and on the days of your choice. It's always a good time to think about yourself 😊🧘
Other internship and courses