The permaculture course responds to a strong demand from our many visitors. This and the construction course (using natural materials) have been very popular.
I'm not going to give you a class here, you'll have all the time to learn the necessary during the permaculture course. Nevertheless some quick explanations for those who have already heard about permaculture without knowing what it is.
Most people have heard about permaculture, but may not know what it is. In fact this type of farming is fairly recent, although we find traces of permaculture techniques throughout the ages and continents. It was two Australian biology students who in 1978 brought these techniques and their own ideas together in the seminal book "Introduction to Permaculture" by Bill Mollison.
What better than to paraphrase the author to conclude this little presentation:
"… The objective is to create ecologically sound and economically viable systems that meet their own needs, do not exploit or pollute and are therefore sustainable in the long term. . . . Permaculture uses the inherent qualities of plants and animals, combined with the natural features of landscapes and structures, to create a vital system for the city and countryside, using as little space as possible. "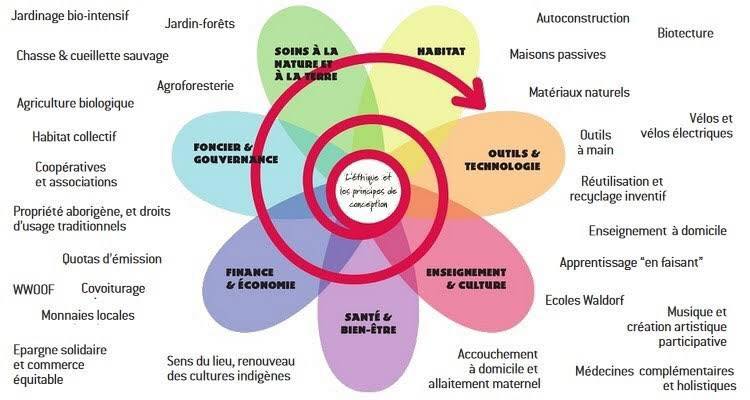 About our permaculture courses
These courses are for a period of three days during the week at our farm.
At our farm the weekends are free time. You might like to rest, travel around locally or take one of our excursions with our tour partners.
Internships are held at the Suwan Organic Farmstay under the guidance of an experienced trainer. Courses are a combination of theory and practice, with the work aspects conducted on farm in our dedicated spaces. The main goal is to give you the maximum opportunity to acquire the practical ability to use permaculture at home.
Many key aspects of permaculture will be addressed in the course. We will look at the origins of permaculture and how to use it in the garden. We will look at design aspects. You will learn that "lasagna" does not mean something for lunch, but that it is a mounding permaculture technique. Additional elements include knowledge of the lunar calendar, and the concepts of association, rotation, mulching, etc. In short, a rich program for three days of internship.
In short, a rich program for three days of internship.
The permaculture program
You arrive on Monday and have time to settle in and get to know the place. Tuesday and Wednesday will be divided between theory and practice. On Thursday roll up your sleeves, close you notebooks, for a full day of permaculture practice.
On Friday it's up to you. If you wish it is possible to prolong your stay in "woofing" mode. Or you could consider another of our activities or excursions.
In summary :
Day 1: Arrival at Suwan Organic Farmstay and farm discovery
Day 2: Theoretical Permaculture Course and Scenario
Day 3: Theoretical Permaculture Course and Scenario
Day 4: Practicing Permaculture
Day 5: Departure for other places or other activities on the farm
The most important thing is to book as soon as possible to make sure you have a place available for the internship (we limit the number of people for more user-friendly and effective courses) and to have the type of accommodation that you appropriate.
Rate of our permaculture internship
Before you talk about prices it is important to mention that these include not only accommodation but also meals, morning, noon and night.
So the weekly rate (Monday to Friday), accommodation and meals:
8,000 baht per person in dormitory
9,000 baht per person in a private bungalow
15,000 baht for two people in a private bungalow
If you are more numerous or if you wish to couple this permaculture course with other activities or woofing, contact me directly by email. Guaranteed fast response.