Farm Mafé... a coffee shop in the middle of the rice fields in Udon Thani! Coffee, treats… local production !!!
There are many exciting things to do and see in Udon Thani … The sites, the myriad of religious buildings, the bustling markets, the world-class museums and all the other excursions you can make around … Sometimes, however, you just need to take a little break …
To call The coffee shop:
0811425496 (Mom)

0963238883 (Aun)
But where is our coffee shop?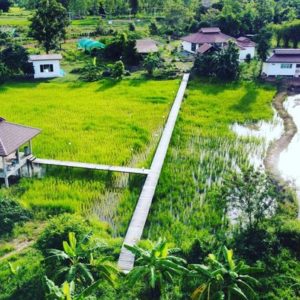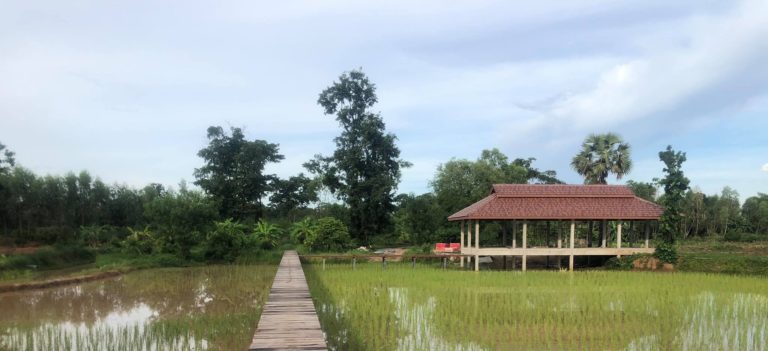 The Farm-mafé coffee shop is located within the grounds of our farm-inn, within an authentic and unspoiled Siamese countryside …
The ideal place to relax, have a coffee or a smoothie, eat a piece of cake, chat with friends and why not enjoy one of our Thai dishes made with products from our farm or a Thai noodle soup …
To sum up: from 9 am you will find everything for a delicious breakfast and until 5 pm local food, something to eat on the go …
In the evening our coffee shop will be all to our woofers! They will be able to enjoy a delicious evening meal there while discussing what they have learned during their busy day …
What about your coffee? Where is it from ?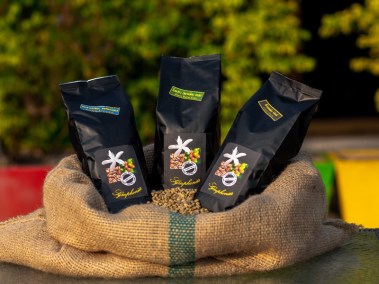 Our coffee comes from Symphonie Coffee …
SYMPHONIES COFFE CO., LTD is a boutique artisan coffee roasting company founded by Alain Cahen, a Master Roaster who has unique knowledge and the skill-set to unlock the many potential flavours that lie dormant within the green coffee bean.
Roasting, Supplying, and Serving Only the Best Coffee in Udon Thani since 2007.
"In order to propose a coffee beyond the ordinary to its customers, SYMPHONIES COFFE follows its own time-proven high quality standards program."
Are you interested in Thai cooking?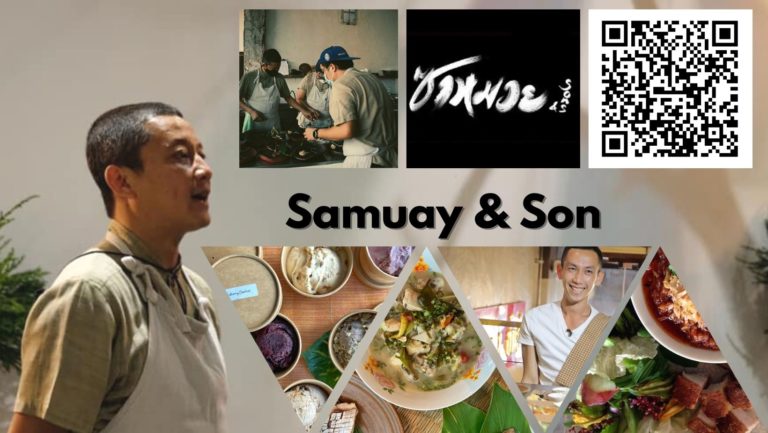 Thai cooking workshops will also be organized in our coffee shop.
They will be animated by the star of local haute cuisine, chef Num from Samuay & Son. Num will reveal to you all the secrets of the 5 queen flavors of Thai cuisine … spicy, sweet, sour, salty, and bitter …
Thai cuisine is one of Thailand's top attractions. So it's no surprise that many travelers want to learn its secrets!